I'm not a huge fan of horror movies so these are mostly thrillers but I stand by this list. Happy Halloween.
5) Vertigo



An Alfred Hitchcock classic. Jimmy Stewart at his best. You're missing out if you've never seen Vertigo.


4) Signs
It's rare that a movie can pull off a storyline that includes everything from an alien invasion to a debate on faith. Along the way Signs delivers some of the creepiest scenes I've ever witnessed.
3) The Sixth Sense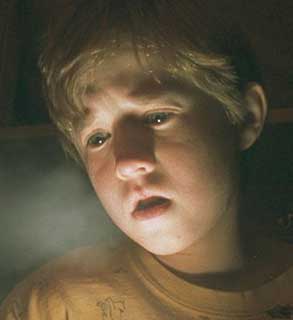 If you know me then you should have expected M. Night would make my list twice. Sixth Sense is not my favorite of his movies but it is certainly his most frightening.
2) Dark City
Dark City is an extraordinary film. This is a dark movie which is shot and acted to perfection. It may not be known for being frightening but you'll know why it's on this list if you've seen it.
1) The Shining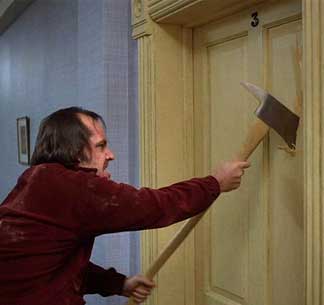 Straight up scary. This is a great movie made terrifying by fantastic acting and imagery only Kubrick could provide.
Honourable Mentions
- Stigmata
- Constantine
- Disturbia
These are all frightening movies and each one surprised me with how well it was made.