Here they are, the Watch It Top 5 comedies of all time. I'll start from #1 this time just to mix it up.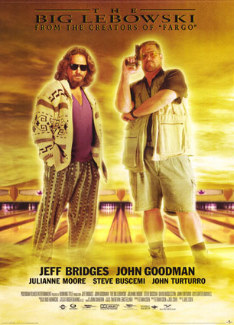 I LOVE this movie, it has grown better each time I've watched it. John Goodman puts in the performance of his life and Jeff Bridges is perfect. If you haven't seen this you've missed out on an epic movie.
Full Review

2) Dumb and Dumber


Dumb and Dumber actually seems to get..well..dumber every time I watch it now, but I have to put it on this list, in fact I almost put it first. No movie has ever made me laugh as much as this one did the first 47 times I watched it. The Cam Neely (Seabass) cameo alone makes it worth watching.
3) The Darjeeling Limited
This one has had very mixed reviews but I was hooked from the opening scene to the very end. I laughed, I almost cried, I loved it all. Wes Anderson is one of my favorites in the writer/director field as you'll see by my choice for #4 on this list.
Full Review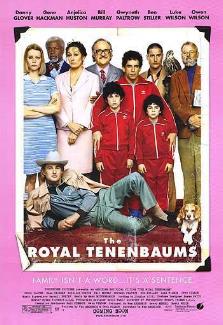 I couldn't help but put 2 Wes Anderson movies on this list. I could almost have put another one but that would get silly. The Royal Tenenbaums is a brilliant comedy and like Anderson's other movies it got me right from the start. I think it's his attention to detail in the imagery and his great characters that I like best but I could also sit and just listen to the dialogue in this movie and still laugh.

Vince Vaughan, Will Ferrell, Luke Wilson...enough said.